Guys, the title of the article is not 15 Ways to Make Money Online Guaranteed.It is 15 Ways to Make Money Online.Each of these entries gives you an idea on how to earn some money online.Some are rather simple to implement and others take a bit more effort to pull off.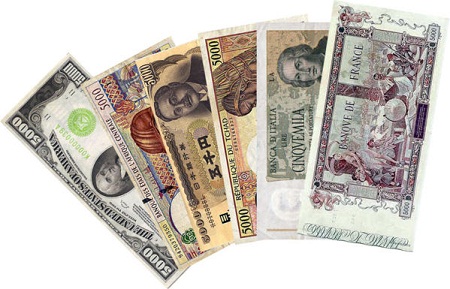 Blog For Money: 

If you already have a blog up and running  make sure you host an affiliate program on your website or blog.While entering into affiliate programs, see that the content is relevant, okay for you so that you wouldn't lose your regular visitors.Try to get Adsense approval and learn about online marketing which would help you in making fair amount of money.

Buy Many Domain Names: (Not recommended but you would make good money) 

As every website needs a domain name, purchase any number of domain names you think people would buy in the future.Just make sure that domain names are interesting and short.Remember to maintain the site so that it isn't seen as e-squatting.

 Trade Up On Ebay or Similar Sites: Take inspiration from a brilliant man named Kyle MacDonald who magically turns one red paper clip into a house in Saskatchewan.Read his amazing story at oneredpaperclip.blogspot.com.So try it by yourself and see what you end up with.
Click On Advertisements: (Potential monetary returns would be less) very easy job as compared to data entry as you just need to go to a website and click on ads and earn your bit of money.Stay away from scams is what I would suggest while taking up this job.
Complete e-surveys or sign up with online marketing companies:Do you know that there are many companies which would pay for your opinion on their products? Take some time to fill out their surveys and fill your pockets.You need to dig deep to find best deals around.
Answer Online Questions:There are many websites which pay you for valid and confirmed answers for user posted queries.If you have fair bit of knowledge in a specific domain then fetch for them and make some quick money.
Charge for online advice or Start online tuitions: Share your knowledge with others by teaching online or by giving your insights into others problems.You need not set up a website to organize online tuitions. All you need to do is to sign up with already existing online mentoring and tuition services and provide your details of availability and your subject of experience.
Enter Sweepstakes: (Try your luck and check whether the organizer is genuine) There are many websites online that organize sweepstakes.Give them a try and who knows you may be receiving a fat check one day.
Launch a podcast or shoot excellent short films or documentaries: If you have great knowledge about a certain topic then launching a podcast could be the next best thing.You might drive people crazy for listening to you.If you are a good short film maker or you have beautiful videos in your gallery then upload them to YouTube and gain huge fan following for your channel.
Become a freelance copywriter or copy edit documents for companies: If you are writing skills are good enough then find job opportunities at freelance writing sites or copy editor websites.
Buy at discount and resell at higher price: Go through the hot deals of all possible online stores and buy those products which are special and resell them online.
Enter online game tournaments or play fantasy football, baseball, cricket or basketball:Get online and get a great team together.If you know the game and proper stats then you can get good returns.If you are a hardcore gamer then make it into leader boards of the tournaments and collect cash prizes.
Bet on online games and play online poker:(Not recommended as the risk is higher) You can play poker online for stakes as high or as low as you want, the higher the risk the higher the reward.
Using social networks: Advocate businesses via twitter,so just keep tweeting.Many companies rely on promotion of their products or services in Facebook and other social media.So offer those companies to be the one to promote.
Beg online: Write your story and beg online.Don't underestimate this entry and don't underestimate the charity of others.