Verb: bewitch
Pronunciation:(bi'wich)
Bewitch meaning:
Attract; cause to be enamoured
Synonyms: capture, enamour, trance, catch, becharm, enamor, captivate, beguile, charm, fascinate, entrance, enchant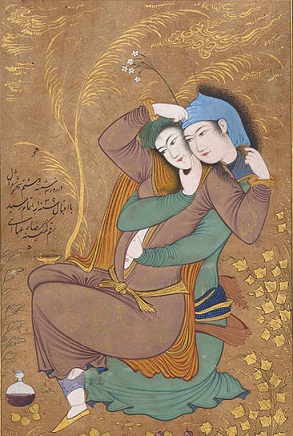 Maintain the complete attention of (someone), e.g. because they are fascinated
Synonyms: magnetize, mesmerize, mesmerize, magnetize, spellbind, hypnotize, hypnotize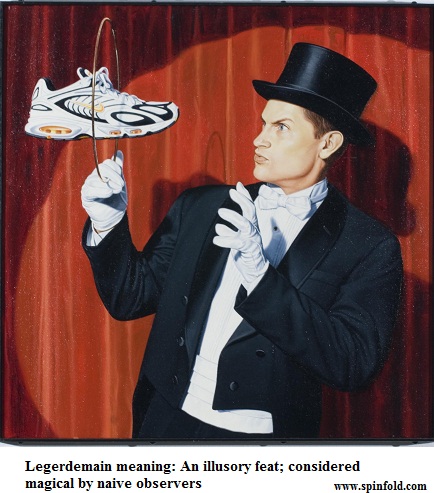 Cast a spell over someone or something; put a hex on someone or something
Synonyms: hex, glamour, witch, enchant, jinx, mozz
Derived forms: bewitched, bewitches, bewitching
Quotations:
Sylvia Plath – Mad Girl's Love Song I shut my eyes and all the world drops dead;I lift my lids and all is born again.(I think I made you up inside my head.)The stars go waltzing out in blue and red,And arbitrary blackness gallops in:I shut my eyes and all the world drops dead.I dreamed that you bewitched me into bed and sung me moon-struck, kissed me quite insane.(I think I made you up inside my head.)God topples from the sky, hell's fires fade:Exit seraphim and Satan's men:I shut my eyes and all the world drops dead.I fancied you'd return the way you said,But I grow old and I forget your name.(I think I made you up inside my head.)I should have loved a thunder bird instead;At least when spring comes they roar back again.I shut my eyes and all the world drops dead.(I think I made you up inside my head.)
J.K. Rowling – You are here to learn the subtle science and exact art of potion-making. As there is little foolish wand-waving here, many of you will hardly believe this is magic. I don't expect you will really understand the beauty of the softly simmering cauldron with its shimmering fumes, the delicate power of liquids that creep through human veins, bewitching the mind, ensnaring the senses. I can teach you how to bottle fame, brew glory, even stopper death — if you aren't as big a bunch of dunderheads as I usually have to teach.
Tom Robbins – There is evidence that the honoree [Leonard Cohen] might be privy to the secret of the universe, which, in case you're wondering, is simply this: everything is connected. Everything. Many, if not most, of the links are difficult to determine. The instrument, the apparatus, the focused ray that can uncover and illuminate those connections is language. And just as a sudden infatuation often will light up a person's biochemical atmosphere more pyrotechnically than any deep, abiding attachment, so an unlikely, unexpected burst of linguistic imagination will usually reveal greater truths than the most exacting scholarship. In fact. The poetic image may be the only device remotely capable of dissecting romantic passion, let alone disclosing the inherent mystical qualities of the material world. Cohen is a master of the quasi-surrealistic phrase, of the "illogical" line that speaks so directly to the unconscious that surface ambiguity is transformed into ultimate, if fleeting, comprehension: comprehension of the bewitching nuances of sex and bewildering assaults of culture. Undoubtedly, it is to his lyrical mastery that his prestigious colleagues now pay tribute. Yet, there may be something else. As various, as distinct, as rewarding as each of their expressions are, there can still be heard in their individual interpretations the distant echo of Cohen's own voice, for it is his singing voice as well as his writing pen that has spawned these songs. It is a voice raked by the claws of Cupid, a voice rubbed raw by the philosopher's stone. A voice marinated in kirschwasser, sulfur, deer musk and snow; bandaged with sackcloth from a ruined monastery; warmed by the embers left down near the river after the gypsies have gone. It is a penitent's voice, a rabbinical voice, a crust of unleavened vocal toasts — spread with smoke and subversive wit. He has a voice like a carpet in an old hotel, like a bad itch on the hunchback of love. It is a voice meant for pronouncing the names of women — and cataloging their sometimes hazardous charms. Nobody can say the word "naked" as nakedly as Cohen. He makes us see the markings where the pantyhose have been. Finally, the actual persona of their creator may be said to haunt these songs, although details of his private lifestyle can be only surmised. A decade ago, a teacher who called himself Shree Bhagwan Rajneesh came up with the name "Zorba the Buddha" to describe the ideal modern man: A contemplative man who maintains a strict devotional bond with cosmic energies, yet is completely at home in the physical realm. Such a man knows the value of the dharma and the value of the deutschmark, knows how much to tip a waiter in a Paris nightclub and how many times to bow in a Kyoto shrine, a man who can do business when business is necessary, allow his mind to enter a pine cone, or dance in wild abandon if moved by the tune. Refusing to shun beauty, this Zorba the Buddha finds in ripe pleasures not a contradiction but an affirmation of the spiritual self. Doesn't he sound a lot like Leonard Cohen?We have been led to picture Cohen spending his mornings meditating in Armani suits, his afternoons wrestling the muse, his evenings sitting in cafes were he eats, drinks and speaks soulfully but flirtatiously with the pretty larks of the street. Quite possibly this is a distorted portrait. The apocryphal, however, has a special kind of truth. It doesn't really matter. What matters here is that after thirty years, L. Cohen is holding court in the lobby of the whirlwind, and that giants have gathered to pay him homage. To him — and to us — they bring the offerings they have hammered from his iron, his lead, his nitrogen, his gold.
J.K. Rowling – Christmas was coming. One morning in mid-December, Hogwarts woke to find itself covered in several feet of snow. The lake froze solid and the Weasley twins were punished for bewitching several snowballs so that they followed Quirrell around, bouncing off the back of his turban.
Comte de Lautréamont – I sought a soul that might resemble mine, and I could not find it. I scanned all the crannies of the earth: my perseverance was useless. Yet I could not remain alone. There had to be someone who would approve of my character; there had to be someone with the same ideas as myself. It was morning. The sun in all his magnificence rose on the horizon, and behold, there also appeared before my eyes a young man whose presence made flowers grow as he passed. He approached me and held out his hand: "I have come to you, you who seek me. Let us give thanks for this happy day." But I replied: "Go! I did not summon you. I do not need your friendship." It was evening. Night was beginning to spread the blackness of her veil over nature. A beautiful woman whom I could scarcely discern also exerted her bewitching sway upon me and looked at me with compassion. She did not, however, dare speak to me. I said: "Come closer that I may discern your features clearly, for at this distance the starlight is not strong enough to illumine them." Then, with modest demeanour, eyes lowered, she crossed the greensward and reached my side. I said as soon as I saw her: "I perceive that goodness and justice have dwelt in your heart: we could not live together. Now you are admiring my good looks which have bowled over more than one woman. But sooner or later you would regret having consecrated your love to me, for you do not know my soul. Not that I shall be unfaithful to you: she who devotes herself to me with so much abandon and trust — with the same trust and abandon do I devote myself to her. But get this into your head and never forget it: wolves and lambs look not on one another with gentle eyes." What then did I need, I who rejected with disgust what was most beautiful in humanity!
Steve Toltz – I couldn't think of anything other than her and the components of her. For example, her red hair. But was I so primitive I let myself be bewitched by hair? I mean, really. Hair! It's just hair! Everyone has it! She puts it up, she lets it down. So what? And why did all the other parts of her have me wheezing with delight? I mean, who hasn't got a back, or a belly, or armpits? This whole finicky obsession serves to humiliate me even as I write it, sure, but I suppose it isn't that abnormal. That's what first love is all about. What happens is you meet a love object and immediately a hole inside you starts aching, the hole that is always there but you don't notice until someone comes along, plugs it up, and then runs away with the plug.
Pamela Ann – I just do. That's why it's love—it's unconditional. Whether you commit a mistake or a hundred, I would still love you. They say the most romantic kind of love is the unfinished kind. The kind that will forever burn and mark your soul—you've bewitched me, body and soul. I love you—and whether you do or don't feel the same, my love is withstanding and unequivocal.
Jane Austen – You have bewitched me body and soul, and I love, I love, I love you. And wish from this day forth never to be parted from you.
Kresley Cole – Did he ask what she'd done in her room? Hell, no. At that point, and after that bewitching smile, if she'd murmured, "I'm leading you into the fiery depths of hell," he'd have followed dumbly.
Truman Capote – Her bedroom window overlooked the garden, and now and then, usually when she was "having a bad spell," Mr. Helm had seen her stand long hours gazing into the garden, as though what she saw bewitched her. ("When I was a girl," she had once told a friend, "I was terribly sure trees and flowers were the same as birds or people. That they thought things, and talked among themselves. And we could hear them if we really tried. It was just a matter of emptying your head of all other sounds. Being very quiet and listening very hard. Sometimes I still believe that. But one can never get quiet enough.")
Sample sentences:
I don't expect you will really understand the beauty of the softly simmering cauldron with its shimmering fumes, the delicate power of liquids that creep through human veins, bewitching the mind, ensnaring the senses.
Philosophy is a battle against the bewitchment of our intelligence by means of language.
I dreamed that you bewitched me into bedAnd sung me moon-struck, kissed me quite insane.(I think I made you up inside my head.)
Going up that river was like travelling back to the earliest beginnings of the world, when vegetation rioted on the earth and the big trees were kings. An empty stream, a great silence, an impenetrable forest. The air was warm, thick, heavy, sluggish. There was no joy in the brilliance of sunshine. The long stretches of the waterway ran on, deserted, into the gloom of overshadowed distances. On silvery sandbanks hippos and alligators sunned themselves side by side. The broadening waters flowed through a mob of wooded islands; you lost your way on that river as you would in a desert, and butted all day long against shoals, trying to find the channel, till you thought yourself bewitched and cut off forever from everything you had known once -somewhere- far away in another existence perhaps. There were moments when one's past came back to one, as it will sometimes when you have not a moment to spare to yourself; but it came in the shape of an unrestful and noisy dream, remembered with wonder amongst the overwhelming realities of this strange world of plants, and water, and silence. And this stillness of life did not in the least resemble a peace. It was the stillness of an implacable force brooding over an inscrutable intention. It looked at you with a vengeful aspect.
Besides intercourse (when the Image-repertoire goes to the devil), there is that other embrace, which is a motionless cradling: we are enchanted, bewitched: we are in the realm of sleep, without sleeping; we are within the voluptous infantilism of sleepiness: this is the moment for telling stories, the moment of the voice which takes me, siderates me, this is the return to the mother ("in the loving calm of your arms," says a poem set to music by Duparc). In this companionable incest, everything is suspended: time, law, prohibition: nothing is exhausted, nothing is wanted: all desires are abolished, for they seem definitively fulfilled. Yet, within this infantile embrace, the genital unfailingly appears; it cuts off the diffuse sensuality of the incestuous embrace; the logic of desire begins to function, the will-to-possess returns, the adult is superimposed upon the child. I am then two subjects at once: I want maternity and genitality. (The lover might be defined as a child getting an erection: such was the young Eros.)
Having been a demon curse, however brief, should leave a mark. A streak of silver hair, or bewitching eyes. Maybe crows on one's roof or a hound from hell at your heel. Blowing out my breath I stood and squinted at my reflection. A black eye swell.
The Mole was bewitched, entranced, fascinated. By the side of the river he trotted as one trots, when very small, by the side of a man who holds one spellbound by exciting stories; and when tired at last, he sat on the bank, while the river still chattered on to him, a babbling procession of the best stories in the world, sent from the heart of the earth to be told at last to the insatiable sea.
This is what I am talking about: the bewitching power of moonlight. Moonlight incites dark passions like a cold flame, making hearts burning with the intensity of phosphorus.
Listening to him play was like discovering an eagle in the wild. It was tumblingly bewitching. She could feel and hear genius she knew it.
Do not the bewitching power of all studies lie in that they continually open up to us new, unsuspected horizons, not yet understood, which entice us to proceed further and further in the penetration of what appears at first sight only in vague outline?
There will be no foolish wand-waving or silly incantations in this class. As such, I don't expect many of you to appreciate the subtle science and exact art that is potion-making. However, for those select few who cherish. I can teach you how to bewitch the mind and ensnare the senses. I can tell you how to bottle fame, brew glory, and even put a stopper in death." — Alan Rickman as Severus Snape, "Harry Potter and the Sorcerer's Stone.
I succeeded in bewitching a fair number and in being intoxicated with my mistakes.
She bewitches you," Trevanion said. "And she is yours for the taking. Any fool can see that. So take her and get whatever needs to be gotten out of your system". "Maybe you are right, Trevanion," he said, turning back to his father. "But it is her hope that bewitches me, and that hope I may never get out of my system, no matter how many times she's to be gotten. Can you not see it burning in her eyes? Does it not make you want to look away when you have none to give in return? Her hope fills me with. something other than this dull weight I wake with each morning.
I smell guilt. There is a stench of guilt upon the air.I see you all, whole and healthy, with your powers intact — such prompt appearances! — and I ask myself, why did this band of wizards never come to the aid of their master, to whom they swore eternal loyalty? And I answer myself, they must have believed me broken, they thought I was gone. They slipped back among my enemies, and they pleaded innocence, and ignorance, and bewitchment. And then I ask myself, but how could they have believed I would not rise again? They, who knew the steps I took, long ago, to guard myself against mortal death? They, who had seen proofs of the immensity of my power in the times when I was mightier than any wizard living? And I answer myself, perhaps they believed a still greater power could exist, one that could vanquish even Lord Voldemort. perhaps they now pay allegiance to another.
By and by a change came: I started to muse about the shape of my nose. I put my trivial surroundings aside and mused more and more about myself, and I found this to be a bewitching occupation. I stopped asking and longed instead to speak of my thoughts and feelings. Alas, there was no one besides myself who found me interesting.
A thousand for his love expired each day,And those who saw his face, in blank dismay would rave and grieve and mourn their lives away-To die for love of that bewitching sight was worth a hundred lives without his light.None could survive his absence patiently,None could endure this king's proximity-How strange it was that man could neither brook the presence nor the absence of his look!
There is a sweetness in being the sole source, the autocratic and irresponsible cause of the greatest joy and profoundest pain to another, and I was like wax in Zinaida's hands; though, indeed, I was not the only one in love with her. All the men who visited the house were crazy over her, and she kept them all in leading-strings at her feet. It amused her to arouse their hopes and then their fears, to turn them round her finger (she used to call it knocking their heads together), while they never dreamed of offering resistance and eagerly submitted to her. About her whole being, so full of life and beauty, there was a peculiarly bewitching mixture of slyness and carelessness, of artificiality and simplicity, of composure and frolic someness; about everything she did or said, about every action of hers, there clung a delicate, fine charm, in which an individual power was manifest at work. And her face was ever changing, working too; it expressed, almost at the same time, irony, dreaminess, and passion. Various emotions, delicate and quick-changing as the shadows of clouds on a sunny day of wind, chased one another continually over her lips and eyes.
The Shadow is what people are hunting throughout the tale. Or else it can dog the hero, refusing to leave him alone. It's a potent force that bewitches as much as it torments. It can lead to hell or heaven. It's the hollow forever inside you, never filled. It's everything in life you can't touch, hold on to, so ephemeral and painful it makes you gasp. You might even glimpse it for a few seconds before it's gone. Yet the image will live with you. You'll never forget it as long as you live. It's what you're terrified of and paradoxically what you're looking for. We are nothing without our shadows. They give our otherwise pale, blinding world definition. They allow us to see what's right in front of us. Yet they'll haunt us until we're dead.
The language itself, whether you speak it or not, whether you love it or hate it, is like some bewitchment or seduction from the past, drifting across the country down the centuries, subtly affecting the nations sensibilities even when its meaning is forgotten.
Professor Severus Snape: There will be no foolish wand-waving or silly incantations in this class. As such, I don't expect many of you to appreciate the subtle science and exact art that is potion-making. However, for those select few. [stares at Draco Malfoy] Professor Severus Snape: Who possess, the predisposition. I can teach you how to bewitch the mind and ensnare the senses. I can tell you how to bottle fame, brew glory, and even put a stopper in death. [notices Harry scribbling on his paper] Professor Severus Snape: Then again, maybe some of you have come to Hogwarts in possession of abilities so formidable that you feel confident enough to not pay attention! [steps over to Harry] Professor Severus Snape: Mister Potter. Our new celebrity.
It's you you the fallen angel. The perpetual falling over death. The endless falling from death to death. Bewitch the universe with your voice. Anchor yourself to your voice bewitcher of the world. Singing like a blind man lost in eternity.
I can teach you how to bewitch men.
I'll bewitch him into a frog!