Facebook has come a long way and evolved into social networking giant by redefining the words share and like and helped everyone around this planet to come together and share things easily and communicate easily.Facebook has intensely woven into texture of our relationships and has been influencing our lives too.These days the stats and studies say that Facebook is not cool anymore and boring.
Well the reason for Facebook being not cool anymore and annoying could be you and your actions on Facebook too! Please do not do the following on Facebook and do not irritate others and kill the essence of our most endearing website.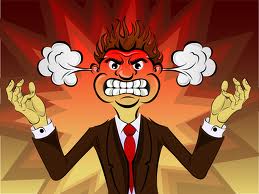 1. If possible I want to shout this one loudly.Stop inviting people to play Candy Crush Saga.Whenever I see this I feel like crushing the computer.Also stop sending invitations to people asking them to play Criminal Case and Farm Ville etc.., No one is interested out here to water your farm and investigate your murder case.
2.Stop posting about religion.Stop writing stupid text in posts which talk about bringing bad luck if not shared with more than 10 people.This is not the place to talk about religion and promote your religion.Stop posting about politics too, many hate that also.Many would have felt like blocking you for such posts and sharing them.
3.Leave the habit of liking your own posts and photos.Its very annoying to many people out there.
4.Stop populating posts which say, Hit like if you agree and share if you disagree.There are many sites for polling and gathering opinion.
5.Stop chatting in the comments section of a post.That is not the place to start a conversation.Use chat applications and stop irritating others.What's the purpose of Whatsapp, Hangouts etc.,
6.Say you have uploaded a pic and people started commenting over it.Don't reply for every comment with a thanks, you could hit a like for their comment.
7.Upload as many number of pictures you could but avoid uploading every single pic which if continuously seen would look like a video being played!
8.If you are a parent then don't send friend request to your own son or daughter.Many do not like it.Few popular surveys have quoted Facebook as dead and buried and people are no more free and have privacy to post what they could earlier as everyone could access our every indiscretion.
9.Stop posting crap.We all know that people wait for a weekend and feel disgusted when they start again for office or college on a Monday.
10.We are not worried about your Daily fortune and luck.Please stop posting these and don't mess up our news feed.
11.Stop sending requests to try out apps like love calculator, compatibility calculator and death calculator.Receivers would feel like calculating your death!
12.Are you closely watching any ones's activities on Facebook? Please stop Facebook stalking.
13.New to Facebook? Remember not to like and comment on posts which are very old.Just dig out their timelines but don't like too older posts.
14.Hit a like if you have used a restroom.Like if you are a boy and share if you are a girl.Hit a like if you love mangoes.Hit a like if you have ever played cricket or basketball.Stop irritating by these sort of posts.
15.Do not post your private photos.I think you have understood what I said.Many feel embarrassed and awkward to see them.
If you have anymore rules of your own and any other aspects in your mind which you feel that are missing and which I might have not covered in my post , please do mention in the comments section.
Also read the other related articles: