Nowadays the most popular buzzword among youths is Facebook. It is an online social networking site used for sharing information, searching for friends in your location and visualization of your social network. It was the brainchild of Mark Zuckerberg, an American Computer Programmer,  with his college roommates and fellow Harvard University students Eduardo Saverin, Andrew McCollum, Dustin Moskovitz and Chris Hughes. Before Facebook was launched in 2005 for the public all over the world it was available for the students of Harvard University. From Harvard University it was expanded to other colleges in Boston and later gradually spreading out to various other universities and higher schools. The Headquarters of Facebook is located at Menlo Park, California, U.S. As most of the people mainly youth uses Facebook 24×7, it is essential that they know the history of their most endearing website that is Evolution of Facebook.
Before moving ahead to know about evolution of Facebook let us know how the name Facebook come up?
A Facebook is a directory either printed or online which is given to the students by the universities in United States of America at the beginning of an academic year. The directory, which helps students get to know each other, contains photos and details of all the students in a University. In 2004, Mark Zuckerberg, a sophomore at Harvard University, started creating an unofficial online directory called "thefacebook.com" which immediately faced lot of security and privacy problems. Later in 2005 '"the" from "thefacebook.com" was dropped after the company bought the domain name "facebook.com" for 200,000$. Initially when it was launched in 2005, invitation was required to join the website. Later membership eligibility for Facebook was expanded to employees of multiple companies which included giants like Microsoft and Apple Inc. Finally on September 26 2006, Facebook was opened to all. Since then a person whose age is 13 or above and with a valid email id can join Facebook. Now let us see the changes Facebook has undergone and evolution of Facebook since its inception year by year- 2005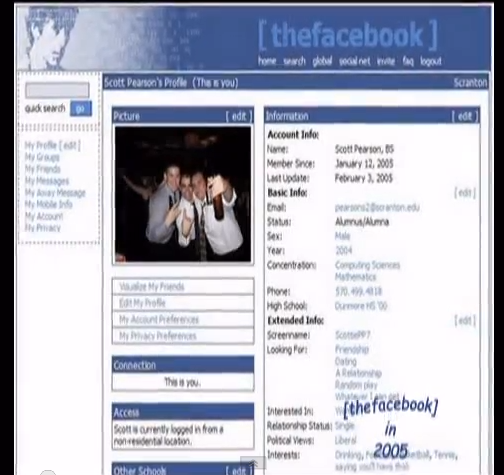 As i said earlier, in 2005 The Facebook was limited to few users and also there was no News Feed which is very much needed for the user to view the information on his timeline. Without News Feed the user had to jump from profile to profile to view the latest content.
2006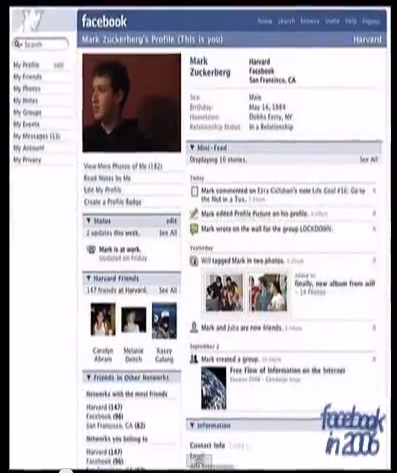 In 2006, News Feed and user profiles with mini-feeds, which displayed user activity, was added to the Facebook.
2007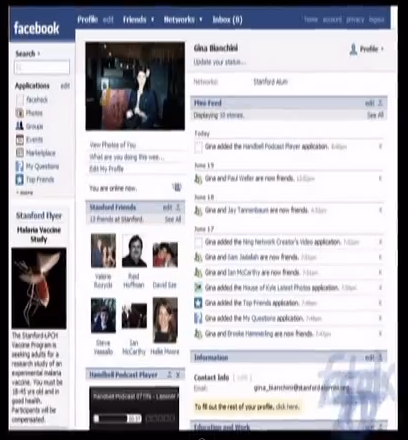 In 2007, Facebook didn't undergo any major changes. But one thing which caught everyone's eye was the addition of Facebook Gifts. With the inclusion of this awesome feature users used to send and receive millions of gifts such as Birthday Gifts etc. Unfortunately in 2010, Facebook Gifts were scrapped off. By this year, Facebook had 100,000 business pages which are the major source for the companies to attract customers by promoting their products. In 2007, Microsoft invested $240 million in Facebook by purchasing 1.6% share of the company.
2008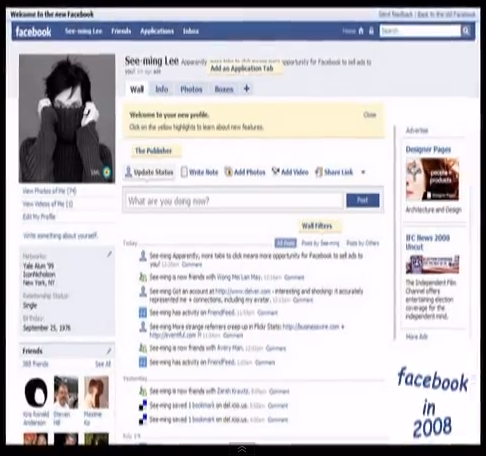 The year 2008 has seen some changes with the predominant change being the introduction of Apps on Facebook. Users were allowed to add application tab to their profiles and also there was a publisher tool bar which allowed users to update status, post images etc.
2009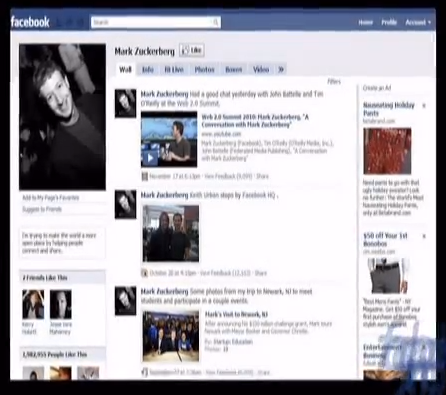 In 2009, Fan pages made its entry into the Facebook. This new feature allowed the user to become a fan of any page so that the user can see that individual's updates on his News Feed.
2010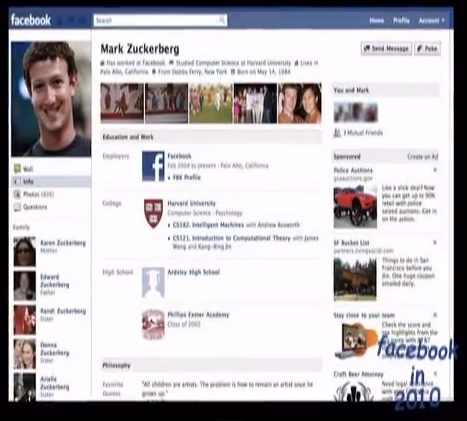 In 2010, the Facebook profile page was redesigned which remain unchanged until recently. Facebook also displayed common information which you share with your friends/fans. The new photo banner was added which had clever animations, typography and photography magic. Facebook has also seen surge in traffic to its website in the year 2010. It was reported that more people visited Facebook website than Google in the second week of March 2010. In November 2010, Facebook became the third largest Web company in U.S after Google and Amazon after its value soared to $41 billion slightly surpassing eBay.
2011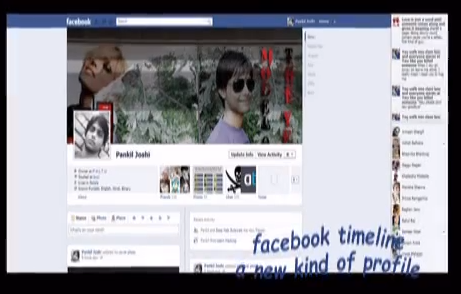 The year 2011 has seen the introduction of "View As" widget on top-right corner that allows the user to preview his page. Facebook also introduced Ticker feature. Ticker shows you the things you can already see on Facebook, but in real time. Remember: People can only see the posts, comments and likes that you share with them. So if you share something with friends, only they will see it in ticker. In 2011, Facebook enabled video calling. Finally in 2011, Facebook introduced "Timeline" feature ditching the concept of a "Wall". Subscribe feature was also introduced allowing the user to subscribe to various people and viewing their posts on his timeline. A faster Facebook for Android was launched in December 2011. Some of the stats related to Facebook in the year 2011–
According to the statistics released by the DoubleClick, a global Internet Advertising Solutions company, Facebook reached one trillion page views in the month of June 2011 making it the most visited website among those tracked by Doubleclick.
Nielsen Media Research study showed that Facebook is the second most accessed website in U.S after Google.
In March 2011, Facebook revealed that it removes nearly 20,000 profiles from its site everyday for various reasons ranging from spam content to the underage use. This was part of the company's efforts to maximize its security.
2012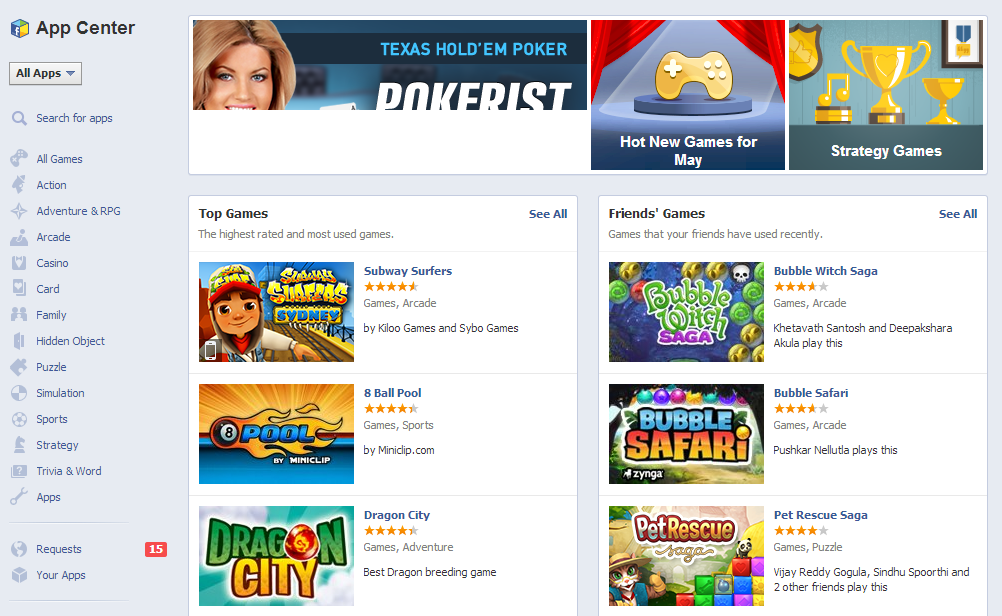 In 2012, Facebook App Center, an online mobile store, was rolled out. The store initially had 500 Facebook apps which were mostly games. During this year, Facebook acquired Instagram, an online photo sharing site, for 1 billion dollars which was described as an important milestone for Facebook by Zuckerberg. In August 2012, Much anticipated update to Facebook for iOS was launched.
2013

In January 2013, Graph Search was launched which is a search engine to extract information from Facebook network. Recently in April 2013, Facebook launched Home which is a user interface layer for Android devices. Infographics on Evolution of Facebook

credits: Visual.ly
Also read: