Evolution of Hummer – Know how the Humvee went civilian The American military needed a general purpose and efficient vehicle to move their armed forces and military equipment.They needed a better replacement to Jeep ( M151 Military Utility Tactical Truck (M151 MUTT), also referred as quarter-ton) and AM General an American heavy vehicle manufacturer based in South Bend, Indiana came out with  High Mobility Multipurpose Wheeled Vehicle (HMMWV), commonly known as the Humvee. It is a four-wheel drive military automobile.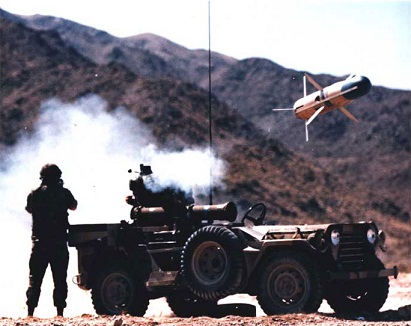 Reason why Humvee was manufactured :
Since  the militarized civilian trucks in use no longer satisfied their(US army) requirements, the army drafted specifications  for a High Mobility Multipurpose Wheeled Vehicle, or HMMWV in 1970's.
Lamborghini
developed the Cheetah model in an attempt to meet the Army contract specifications. 
AM General
 (a subsidiary of American Motors Corporation) began preliminary design work and in June 1981, the Army awarded AM General a contract for development of several more prototype vehicles to be delivered to the U.S. government for another series of tests, and the company was later awarded the initial production contract for 55,000 HMMWVs to be delivered in 1985.
Below is the image of oldest Humvee!! (Visit these links to dig deep into the history of HMMWV –  http://en.wikipedia.org/wiki/Humvee )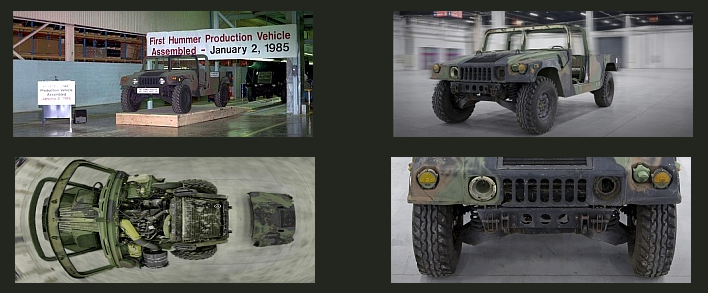 Humvees feature full-time four-wheel drive, independent suspension, steep approach and departure angles, 60 percent gradability and 16 inches (406 mm) of ground clearance. Humvees are currently in use by the U.S. Army, Marine Corps, Air Force and Navy at locations throughout the United States and by more than 50 friendly foreign nations. Fleet of Humvees : As per the military requirements the HMMWV has evolved over years and has got many variants and are depicted in the picture below.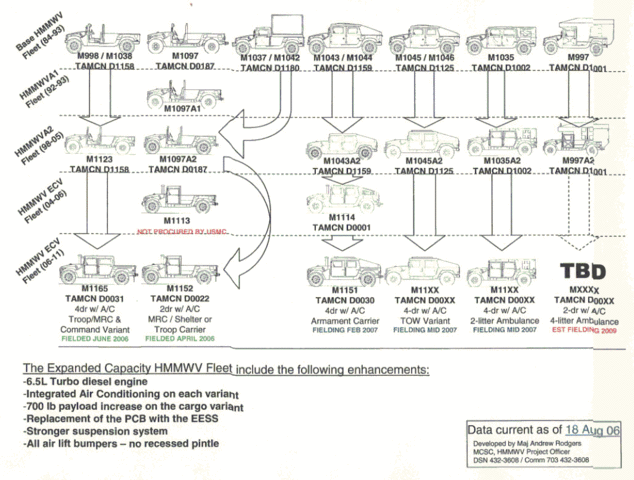 The image below shows the many number of ways in which a Humvee could be used.You would be definitely fascinated by seeing this.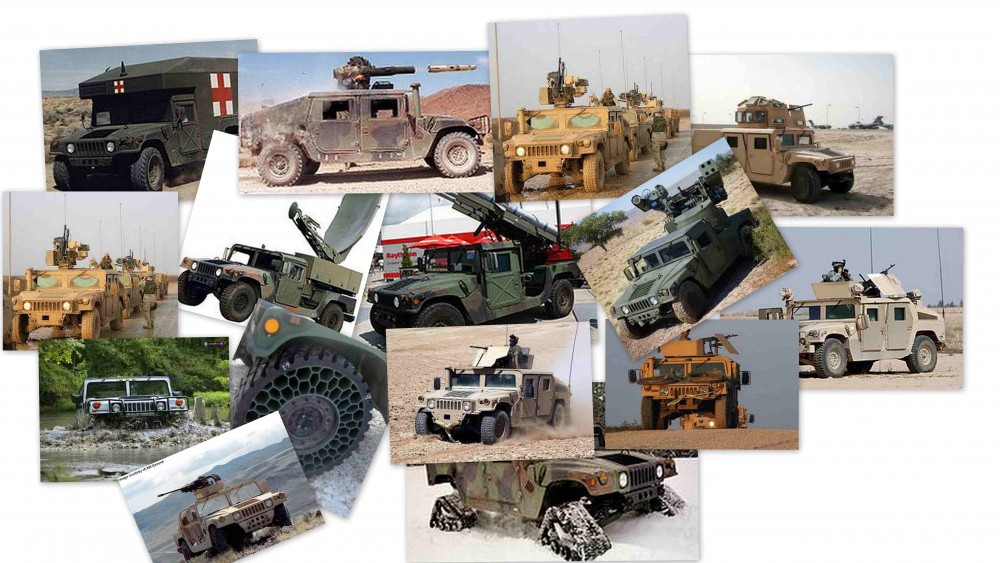 How Hummer cameout!!! In 1992 AM General started selling civilian version of Humvee named Hummer which was a brand of trucks and SUVs. General Motors (GM) purchased the brand name in 1998 and sold three vehicles Hummer H1(based on Humvee), H2 and H3. The civilian models actually started when Arnold Schwarzenegger,saw an Army convoy while filming a movie and asked for one.Soon many fell in love with Hummer. Sichuan Tengzhong Heavy Industrial Machinery Company (Chinese manufacturer) announced in 2009 that it would be acquiring Hummer but later it withdrew its bid as Hummer inventory depleted and dealerships started shutting down by 2010. Have a look at the civilian models below.. Hummer H1 was released in 1992, based on the Humvee and was designed by AM General.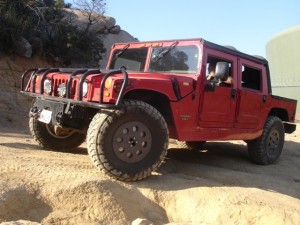 Hummer H2 was the second in the range of Hummers launched.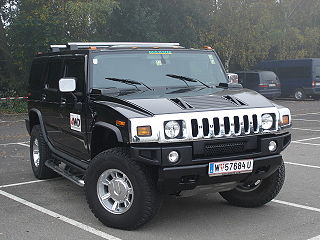 Hummer H3 and H3T were based on the GMT355 platform shared with the Chevrolet Colorado and GMC Canyon compact pickup trucks.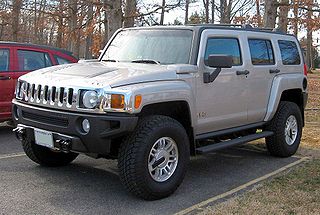 Well not only these but few concept vehicles were also launched which included Hummer HX an open-air, two-door off-road concept car in 2008 and Rod Hall which finished first in class with the H3 in the 2005 Baja 1000.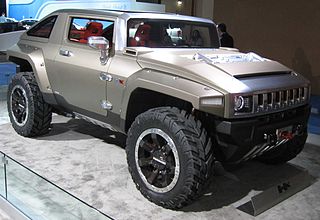 Now the folks over at SR Auto Group have decided to bring back the H2 with its sweet "Project Magnum(announced in 2012- visit for more details http://www.topspeed.com/cars/hummer/index44.html)."To own a Hummer a trademark of General Motors and to see the currently available variants visit www.hummer.com. Watch what rough stuff Hummer could offer and what remaining could not offer..
Credit : http://www.motorvision.com/ Hope Hummers keep humming long.