The Evolution of Laptop /Notebook Computer : The laptops we use today have evolved over decades from various portable computers.From all those portable computers Compaq was the most successful early model. Alan Kay of the Xerox Corporation proposed the concept of portable personal computer for the first time in 1971 and the concept he envisioned was named as Dynabook.
First Fully Portable Personal Computer
In 1981 Alan Osborne invented the Osborne 1 which is the first portable computer.Osborne Computer Corporation launched it on April 1981 with the following features.Weight – 24 pounds, RAM – 64k, 5 inch display, CPU – Zilog Z80 @ 4.0 MHz etc.., For more details on Osborne 1-
Click here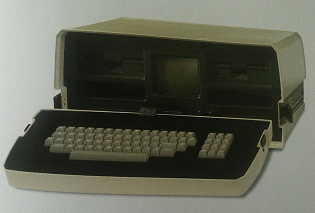 The first
clamshell
design was the GRiD Compass 1101 designed by British industrial designer Bill Moggridge.It was released in 1982.This featured an intel 8086 processor.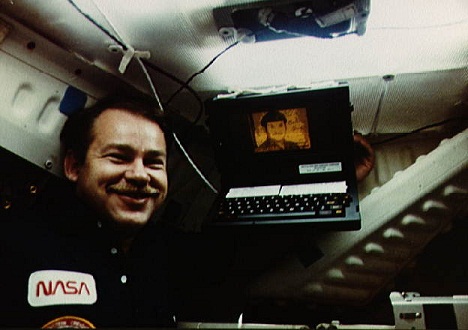 Gavilan Computer released in 1983 is considered to be the world'd first true "laptop" computer and it was the smallest and lightest portable computer in those days.It featured a floppy drive, LCD screen and touch pad mouse etc..,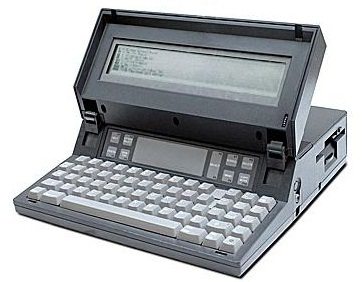 However, it was Compaq Corporation that stole the market from rivals in 1983 by launching Compaq Portable.The computer was reverse engineered using IBM BIOS source code to create a new version of a system that operated like IBM's. IBM had huge market share during this time.Compaq had record breaking revenue in 1983, the year it first released the Portable.
The first fully color portable computer was the Commodore SX-64 which was launched in the year 1984.It was also known as the Executive 64, or VIP-64 in Europe.The Macintosh Portable, the first to send an email from space in 1991 aboard Space Shuttle mission STS-43 was launched in the year 1989 by Apple Inc.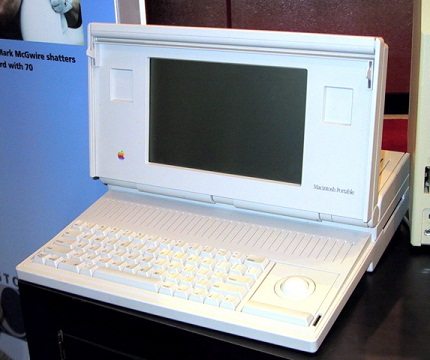 Then the IBM Thinkpad 700 which came out in 1992 was the first laptop to featureTFT color display.This is how today's laptop computer has evolved over decades from different types of portable computers.Now let's have a look at the latest laptops with remarkable features.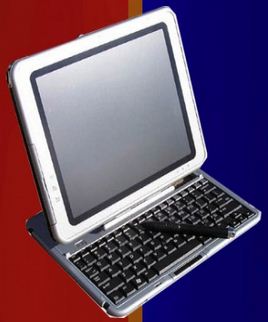 The HP Compaq TC 1000, released in 2002 failed to revolutionize the market with its convertible slate/laptop design and stylus input. The display is fully detachable from the keyboard and was developed using ODM model from LG Electronics, Inc. of South Korea.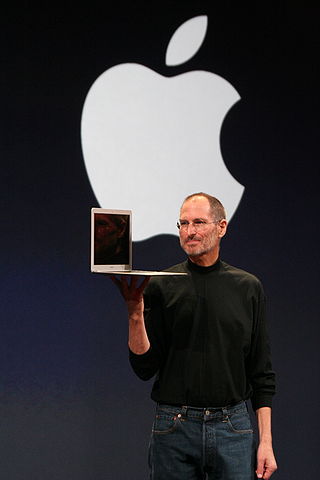 Macbook Air is the first ultra portable laptop which featured extremely low weight and thickness.It was launched in 2008 by Apple Inc and promoted as the world's thinnest notebook which featured a custom Intel Merom CPU and Intel GMA graphics.
Alienware, a United States computer hardware subsidiary of Dell, Inc launched Alienware M15x in 2009 which is the world's first laptop to sport powerful intel i7 quad core processor.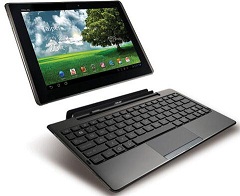 The idea of hybrid laptop/tablet was implemented a decade ago but HP wasn't so successful with it's product (HP Compaq TC 1000) but ASUS Transformer which was launched in the year 2011 was quite successful in pulling off the same idea.This is how today's laptop has evolved periodically from different types of portable computers.
Also read: Evolution of Computers