First of all, Happy New Year friends. I have gathered these greetings, SMS and pictures so that you could readily use them to greet all your friends and family. If you like them and find them useful, share this with your friends and family.Bookmark this page, so that you could quickly refer when required.
Happy New Year 2016 SMS collection
2015 is about to end. If I did anything wrong or bad to anyone or broke anyone's heart or make anyone cry, please reply me now. I want to see my achievements in 2015.
Everyone who wished me Happy New Year last year – nothing good happened, so this year, please send me money, alcohol, and gift cards for petrol.
Happy New Year! I know it's too early, but I have hundreds of sexy girls to wish, so I decided to finish off gents & uncles first.
A New Year call for all the mistakes of last year to be forgotten, all the laughs and jokes put away to be remembered. Look forward to New Year. Happy New Year.
Tom Cruise, Arnold, Angelina and me. All the stars wishing you a very Happy New Year.
There have been many times in the last year where I have disturbed you, troubled you, irritated you and bugged you. Today I just want to tell you, I plan to continue it in 2016.
Invitation to all my dear friends for the New Year party on December 31st 2015, Grand hall, beside Panda house, Antarctica. Don't give any reasons to skip.
HAPPY NEW YEAR! Receive my simple gift of LOVE Wrapped with SINCERITY, tied with CARE and sealed with BLESSINGS, to keep you HAPPY and SAFE all the lifelong. HAPPY NEW YEAR.
My wishes are silent but true, everywhere they will follow you. Luck is yours, wishes are mine, I wish your present and future always shine. Happy New Year.
A little smile, a word of cheer, a bit of love from someone near, a little gift from one held dear, best wishes for this year. Happy New Year.
At the end of the year, thanks to those who hated me, they made me a stronger person.Thanks to those who loved me, they made my heart bigger.Thanks to those who were worried about me, they let me know that they cared about me.Thanks to those who left me, they made me realize that nothing lasts forever.Thanks to those who entered my life never left, they made me know who I am.Special thanks to all my friends, who supported me throughout the year.
I wish a wish for you, the wish I wish for few, the wish I wish for u is that your all wishes come true. So keep on wishing as my all wishes are with you. Happy New Year.
One glass water, one glass beer. Oh my dear, Happy New Year.
Happy New Year 2016 greetings
Friends bring happiness throughout the year! Especially a friend like you! Happy New Year!
Years come and go,but this year I specially wish for you a double dose of health and happiness topped with loads of good fortune. Have a great year ahead. HAPPY NEW YEAR!
Lets welcome the year which is fresh and new, lets cherish each moment it beholds, lets celebrate this blissful New year.
New is the year, new are the hopes and the aspirations, new is the resolution, new are the spirits and forever my warm wishes are for you. Have a promising and fulfilling new year.
Oh my dear, forget your fear, let all your dreams be clear, never put tear, please hear, I want to tell one thing in your ear. Wishing you a very Happy New Year!
May this new year bring for you happiness, success, peace, hope and togetherness of your family and friends. Wishing you a happy new year.
Wish you a great, prosperous, blissful, healthy, bright, delightful, mind blowing, energetic, terrific and extremely Happy New Year.
With all the rose's perfume and with all the lights in the world and with all the children's smiles, I wish you that your all dreams comes true. Happy New Year.
Wishing you all the joys of the holiday season and a Happy New Year!
A relaxed mind, a peaceful soul, a joyful spirit, a healthy body and heart full of love. All these are my prayers for you. Happy New Year!
I wish that each day of the coming year be lively and brings many reasons for jubilations. Happy New Year!
May the dawn of New Year leads you to the path of beautiful tomorrows and brings abounding joys filling your heart with love and home with happiness. Happy New Year!
My heartfelt wish for you. May the tinge of cheers and joy blossoms love and ecstasy in your life on this jubilant new year!
You may hear nothing from me that how I appreciate you but beyond that silence your presence creates a beautiful sound in my heart! Happy New Year.
Happy New Year to you! May every great new day bring you sweet surprises and a happiness buffet.
Happy New Year to you and when the new year is done, may the next year be even better, full of pleasure, joy and fun.
As the year draws to a close and we enter a new one, all I wish to say is, May the New Year bring you, love, peace and happiness. For now and forever, Happy New Year.
If it didn't bring you joy, just leave it behind. Lets ring in the new year with good things in mind. Let every bad memory that brought heartache and pain be wiped off. Lets turn a new leaf with the smell of new rain. Lets forget past mistakes making amends for this year. Sending you these greetings to bring you hope and cheer! Happy New Year!
A new year has come with new expectations, new opportunities, new challenges, and a whole new way of delighting people related with you have a happy life ahead!
I wish you have a sweetest Sunday, marvellous Monday, tasty Tuesday, wonderful Wednesday, thankful Thursday, friendly Friday, successful Saturday and have a great new year! I am sure god has many blessings in store for you this New Year. I hope they last for a lifetime. Happy New Year!
Sending your way these lovely blossoms to wish you bright and happy days all through the coming year. Best wishes for a Happy New Year.
Have a life-changing, world shaping, wonderful, purposeful, awe-inspiring and ridiculously happy new year.
Each moment in a day has its own value. Morning brings hope, afternoon brings faith, evening brings love and night brings rest. Hope you will have all of them every day. Happy New Year.
Nights are dark but days are light, wish your life will always be bright. So my dear, don't fear because god has gifted us a New Year, I wish you a very Happy New Year.
New Year is in the way, remember life is short, break the rules, forgive quickly, love truly, laugh uncontrollably, and never regret anything that made you smile. Happy New Year!
Remember the laughter, the joy, the hard work, and the tears. And as you reflect on the past year, also think of the new one to come. HAPPY NEW YEAR.
Happy New Year pictures to share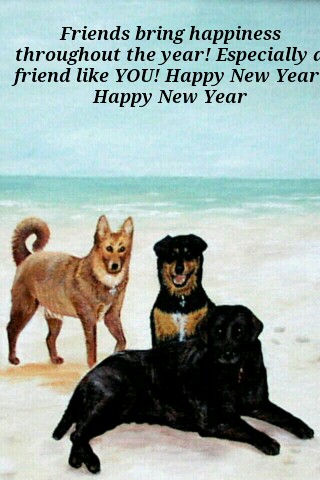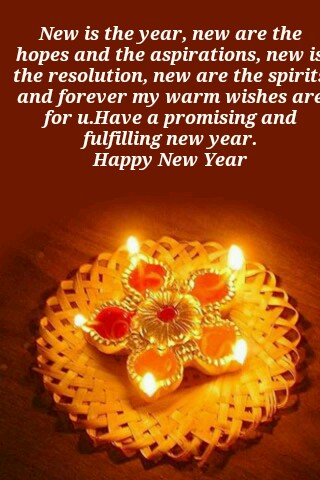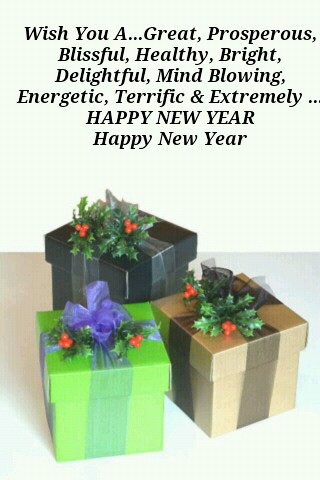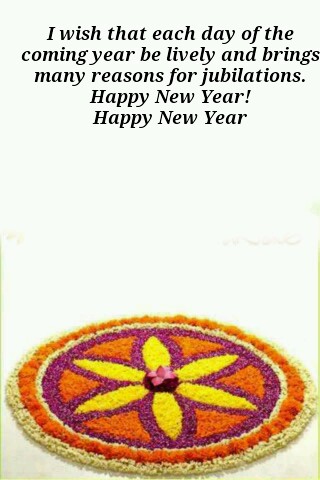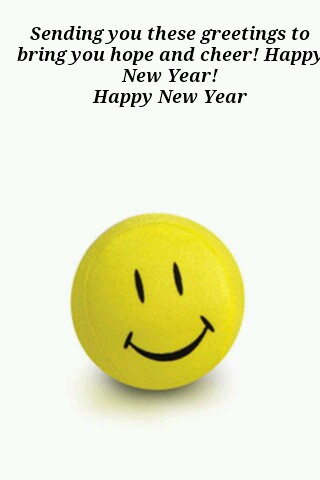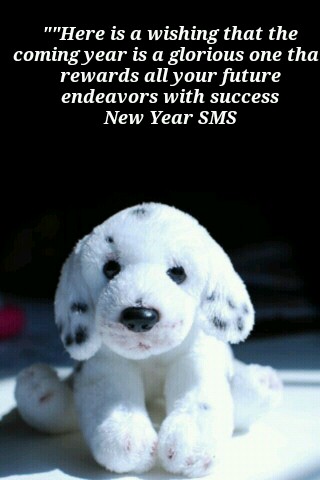 Please don't forget to share with your friends, if you like the collection.Please comment below if you have a good greeting or SMS or a quotation related to new year.