How to create new partition without formatting a Hard Disk?
One of the most important components in your PC is Hard Disk and you would like to utilize the available Hard Disk memory very efficiently by creating partitions. The conventional method of creating partitions is by formatting the hard disk and then creating a partition. But we have come up with a simple method of creating partitions without formatting the hard disk. This method does not require any software and this process works with Windows 7, Windows Vista, and Windows XP.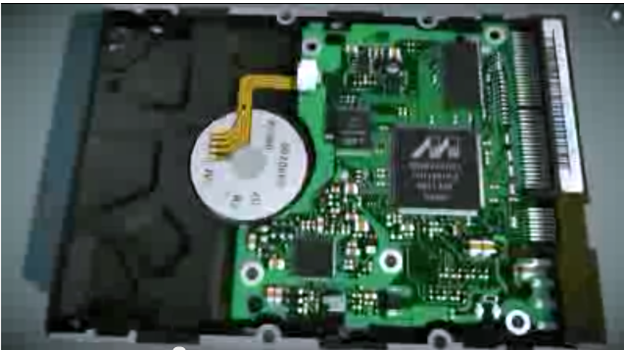 Steps to be followed to create new partitions:
Right Click on My Computer and select Manage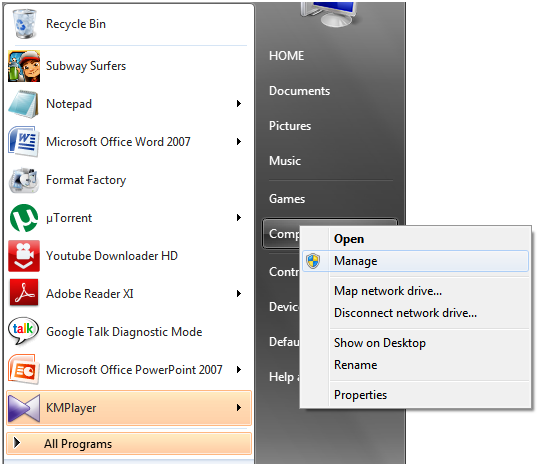 It displays the Computer Management window.
Select Disk Management from Storage category.
It opens the window which contains the Hard disk and other storage media details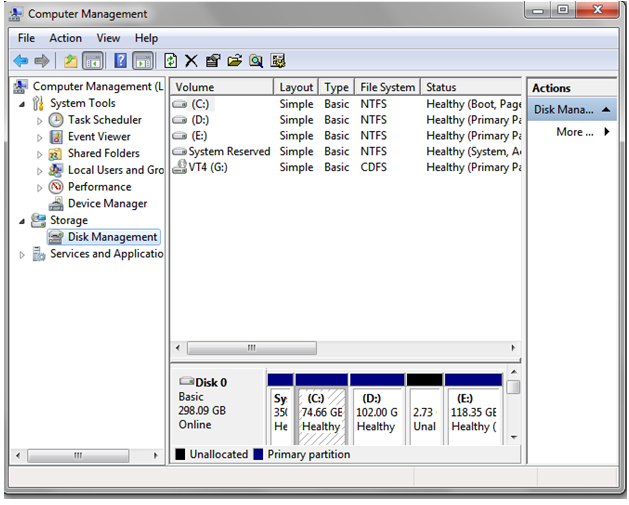 Now select a drive which you want to shrink and create a partition out of it.
Right click on that drive and select Shrink volume.
It opens the shrink window. Enter the disk size to be created in the shrink window and click on shrink. The new drive will be created within seconds.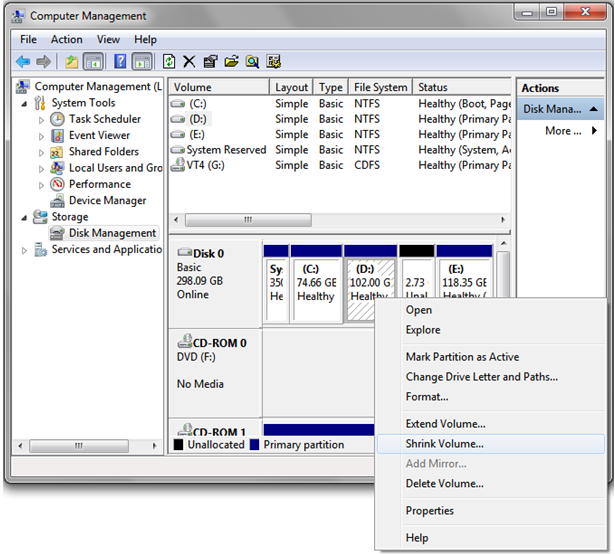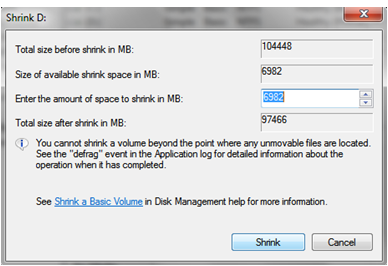 This completes the creation of partition. But still the drive does not appear on My Computer window.
Following steps should be followed to make it accessible:
The created partition appears as an unallocated drive in the computer management window
Right click on that unallocated drive and select New Simple Volume.
Click on next.
Enter the size of the partition to be created and click on next. Select any available Drive Letter and click on next.
Select Format Setting and under this select NTFS as File System and others as Default (if u need u can change other settings).
Check "Perform a quick format" button and click on next.
Now the Partition is created successfully……..