I need not tell how important the domain name is and how large is its impact on your success in the web. I just want to stress on, how one decision you make at the beginning of building your brand new website will have a long term or lifelong impact on bringing traffic and in turn success. Not just for credibility and ownership, we use domain name or our website address for advertising and bringing in customers by embedding them in our business cards, invoices, signature of our mails, printing on vehicles etc.., From local businesses to giant companies, everyone today holds a domain name for their businesses and try to choose a domain name that makes sense for multiple purposes. For instance, a good domain name helps in marketing every time you send a mail or message as it would be close to your business name and prompt people to have a look at it. Never underestimate the importance of domain name.
Let's have a detailed look at all the factors that make a domain name stand alone in getting success online and the great importance of domain name.
Importance of domain name which is brandable:
A brandable domain name not only confirms your credibility but also creates user loyalty, connects your targeted customers emotionally and motivates the buyer or visitor. These domain names add essence to your programs and campaigns. The domain name is the way by which people recognize where the links lead too which are promoted in Facebook or any other social media.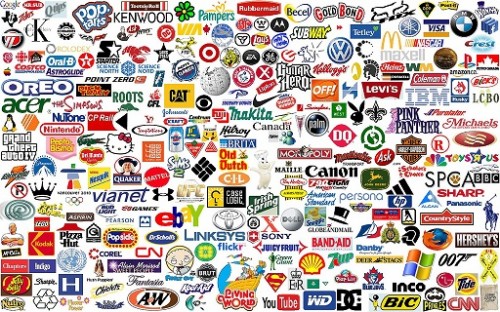 Importance of domain name as applied to search and importance of domain name in ranking:
No more a keyword rich domain makes it more relevant to that particular topic. Search engines have evolved mechanisms of generating result pages and they can't be cheated anymore without having proper content and just possess a high ranking keyword. Earlier it was true that buying a domain name which corresponds to a keyword that gets high search volumes would get higher ranking for those phrases and get higher clicks and revenue.
Then what is reality? These days, the domain name is given the least priority in ranking and this helped us by displaying better content in the top of search engine result pages.Search engines have modified their page ranking schemes to give priority to better content possessing sites and ceasing domains with no proper content and which are just parking domains.Focus on just getting a very short domain name which is relevant to your business or your idea and if you choose a totally different domain name then focus on creating awareness and promoting it.The content you possess is the key to success, work on it and see the magic, people would revisit your site and share with their friends if you offer great content.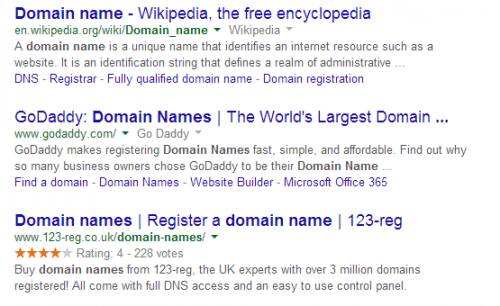 Duane Forrester, Sr. Product Manager at Bing said that," Your site won't rank just because they have certain words in them, and thinking that keyword stuffing a domain will give you an edge is dangerous. You'll fall off that cliff in a hurry if abused. If it appears that it's just all going to bring forward spam, well, you know we aren't interested in that approach."
Will your domain name impact your SEO and social media marketing?
The answer is yes. The choice of your domain name will impact Search Engine Optimization and Social media marketing and let's see how it influences these two. Over many years people have purchased domain names which contain their targeted keywords to gain very higher rankings on search engines like Google, Yahoo and Bing. Many even suggest choosing a domain name with targeted keywords to increase CTRs.
Is this strategy still effective?
From time to time the search engine page ranking schemes have been evolving and as a result of this exact match domains are no longer helpful. Exact Match Domains are domain names that match the keyword they are targeting. Many  studies have proved that EMD correlation with page ranking has dropped down by great margin. So whenever you choose a domain name, don't blindly choose a exact match domain name as they are not much beneficial anymore.
Increased click through rates:
If you own a premium keyword domain then the chances are high that you would get increased click through rates and ads perform significantly better than the ads being displayed in alternative generic domain names. Before considering this factor, spend time on gathering data related to search volume for that keyword and then the cost of that domain. If possible try to purchase a .com domain as it is far more valuable than any other extension out there on web.
So I conclude saying that give great importance to domain name as you now know the importance of domain name and it builds credibility,gives uniqueness, promotes and increases brand value.
Now that you know how important a domain name is, read this article to know the rules to choose a domain name.
Read: How to choose a great domain name. and How to register a domain name of your own.