IT giants are focusing more on the prestigious "Candidates On Bench" contest than their quarterly results.The leading competitors of the contest are TeeCeeAss, CeeTeeAss, Whiprow and Dinosys. We have come to know from reliable source that these companies have acquired many companies which assist in recruitment to win the contest. Dinosys has announced in a press meet that they would obviously win the contest as they have got the biggest campuses in which entire Indian population could fit in and provide luxurious facilities for people on bench.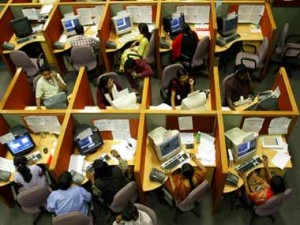 Mean while TeeCeeAss replied Dinosys saying that no one can beat us in the contest.They added saying that since we do not have work space for existing people , we are giving a bumper offer to people on bench which allows them to just come in the morning and swipe in and go back to home, take rest, sleep and pass time on Facebook.They also pointed finger at Dinosys saying that we are not like you where you force your bench people to stay in campus for more than 9 hours with no work to do and sit on sofas.
Whiprow could not give a stiff competition as they are still suffering to give call letters to people being hired by them 3 years ago. CeeTeeAss the defending champion is pretty confident of winning the contest again and planning to give special offers to people on bench like remote login to give attendance. Dinosys looks strong as their leader Narayana Doherty came back and said that I am back.He said that we are the only company from where every year IIM's are getting good candidates. Dinosys bench has got the power of producing candidates for government jobs and other companies.
Thanks to this competition which is providing employment to many who otherwise would have been unemployed and helpless because of stupid government which does not take care of it's youth.
Also read: