There are things only your android phone can do.We being android lovers and use android running devices, we install a lot of third party applications to enrich our smart phone user experience, security and efficiency.  But what we miss are built-in Android features, which provide better security and help you in many ways to improve the efficiency of your device and also help you to locate your mobile easily when it is lost.
Now let us see some less known android features that are preloaded on Android phones running Jelly Bean and above.
Anti-Theft made easy: What if your phone is lost?  You need not make use of your Anti-Theft applications which take much of your time to configure the settings and involves tedious process. Instead you can locate your device using Android device manager. Before going into details of Android device manager, do you know about Android device manager? Then check it here on this website(https://www.google.com/android/devicemanager). Login with your Google account to access the facilities.We wish that you never lose your phone. By using the Android device manager you can find your phone's location if it's stolen or lost.  You can even make a call to your device even if the SIM card is replaced by a new one. You can lock your device remotely and you can even erase all the confidential data that is present in the phone. Isn't this feature awesome.
For seeing the Android device manager in your phone, go to Settings > Security > Device administrators.
Encrypt your confidential data: This powerful option will let you encrypt your accounts, settings, downloaded apps and their data, media and other files. Once you encrypt your phone or tablet, you need to type a numeric PIN or password to decrypt it each time you power it on. Remember that you cannot decrypt your device except by performing a factory data reset which erases all your data.This process of encryption takes an hour or more.So you must keep your device plugged in until encryption is complete or else there is a chance of losing some or all of your valuable data.
To encrypt your smartphone or tablet: Settings > Security > Encrypt
Owner info on lock screen: Do you know that you could set owner info on lock screen?  Yes, you can show owner info on lock screen; this is an effective feature that can increase your chances of recovering lost phone.
You can see it in Settings > Security > Owner info.  You can check the field "Show owner info on lock screen" and enter the info.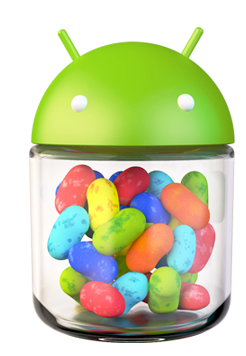 See your notifications even after clearing them: Are you busy all the day?  Do you clear all the notifications without seeing?  Do you want  to see them again? There is a simple way to do this.  Go to widgets, grab "settings shortcut" on to your home screen and select notifications there. Now you can see the Notifications shortcut on your home screen.  Now open it, and you can see all the notifications.  Path is Widgets > Settings shortcut > Notifications.
Developer options: In Android versions above 4.1, you can access the developer options by tapping on build number 7 times.  Now you will be able to see developer options in settings.  The path for build number is Settings > About phone > Build number (Tap fastly for seven times).
You could access many features in the developer options which include limiting the background processes, destroy every activity as soon as the user leaves it, monitoring related features, hardware accelerated rendering, layout related and debugging etc..,
Power button to end calls: You can use power button to end calls.  This one is an easy method rather than swiping on the screen.  You can activate it by going to Settings > Accessibility> Power button ends call.
Take a photo or video on the go:You can speak to your phone so that it would take a photo and video on the go. Go to search app, activate mic and say "take a photo" or  "take a video" to launch camera app.  This will reduce your pain to open camera application.
Android animation: Want to get the Android animation effect on your phone, just quickly tap 3 three times on Android version and you will see it. You can access Android version by going to Settings > About phone > Android version.
Also on SpinFold :