Online shopping is increasing day by day in leaps and bounds.You are not bound by geographical location and could order an item from anywhere. However security remains a key concern even when growth beckons online retailers. The recent  incidents of popular shopping websites like Target and eBay being hacked highlight the need for online security.People usually get attracted by hot deals seen online and click on ads which redirect them to malware induced websites.Identity theft is a serious issue and hackers make use of various techniques like phishing to trick you and steal your personal banking information.
Stay alert and follow these security tips for online shopping to stay safe when you buy things online.
Most important of all is to check if the website is safe: Believe in me, not all sites displayed in the top of search engine result pages are good ones.The results include websites with spam,Trojans and viruses.Since all the e-commerce sites involve monetary transactions, we need to give high priority to know whether the website is reliable or not.Majority of advertisements we come across in all the sites are related to one or the other e-commerce sites.So the chances of getting phished are higher since they post attractive deals to trap the user.
But how to check if the website is reliable or not? Here in this article i am going to list out some tools which can help you in judging the websites. Read – How to check if the website is safe
Don't use a public computer for online shopping:
Never access internet banking or make payments using your credit o debit card information from a public computer which is shared by many.Never shop online from net centers. If you are using public computers, your login information and other private and personal banking information might be accessible to strangers. Do all of your online shopping from your home computer or personal computer to stay safe.You have to take many precautions when you shop online.
Know about the precautions for safe online banking – Precautions for safe online banking.
Don't shop at a site you are not comfortable with:
If you feel that the website you are shopping in is not secure then you might be right in most cases. Little things at which we do not give much  importance might turn out to be costly mistakes.Those little things include  requests for excessive personal information than required for an online transaction, misspellings and low-resolution photos in website and logs.All these are warning signs.Never shop at a site which is looking strange and has amateur user interface.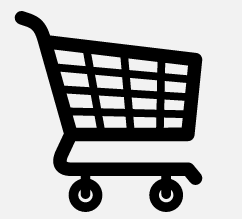 Switch off WiFi if not used for longer periods:
Many of us easily forget to turn off our computer and broadband wireless.Many are even negligent and lazy to turn their router off. Always keep in mind that WiFi, by its nature  can be used by people you never  wanted in your network. Even a half competent hacker can access your confidential banking information and steal various passwords in no time. Make sure that you disconnect all your devices from the internet when not required and not using them.Do follow this even if you are a valued target or not.
Avoid clicking on suspicious hyperlinks and stay away from spam:
There are chances that you might get an email with a URL that claims to be a legitimate link  to a safe external site which may be spam actually.Never click on any link that appears in an email from a service in which you have not registered earlier.Make sure that you visit the actual website yourself by entering the actual web address in the browser.When you proceed for payment always see that the payment gateway and other such secured payment sites comprise of URL that starts with the text https:// and is not http:// . Here 's' in https stands for secured and indicates that the site uses standard encryption.
Suspicious pop-ups and pop-up ads
Disregard any suspicious pop-ups that appear during your shopping /  online banking session or even during your browsing sessions. By clicking these pop-ups there are chances that you might end up in malicious sites or even download unknowingly virus into your desktop or smartphone.Such viruses run in background and export your confidential information to third party sites or the hacker.Don't get attracted to ads saying – make money in no time, hurrah! you won $10000 and claim immediately.
Online shopping using a tablet or smartphone:
If you are using a smartphone or tablet, regardless of operating system or make  follow the same rules as specified.Don't be in a hurry to install the bank's mobile application that has just been introduced and relatively new. Skip it and use the browser instead of app, as the app could have many bugs. Unless you've jail broken it, there's almost no way that someone could sneak any sort of spyware onto your smartphone or tablet. Setting a passcode on your smartphone or tablet can add security.
Use temporary credit card:
Some banks issue a temporary credit card number for their customers. For one-time purchases these temporary numbers can be useful. However avoid them if you are making purchases that require regular payments or auto-renewal.
Avoid using public WiFi:
When you are about to make a purchase in a shopping mall, it can be useful to make a last minute comparison with the deals that internet retailers are offering. But avoid using public WiFi network  because cyber criminals can intercept your data and capture your login details, passwords and financial information. When you are out for shopping and need access to internet, it's safer to do by  using your mobile phone network.
Create strong passwords for your login:
Strong passwords are difficult for others to guess but easy for you to remember. They are atleast 14 characters long and include upper and lower case letters, symbols and numbers.Keep PIN's and passwords secret and don't share them in instant messages, email, or over the phone.Use unique passwords for bank accounts and other important financial information and avoid using the same password everywhere.
If you know anymore tips for safe and secure online shopping please do mention them in comments section.
Also read: