The Nexus 5 is Google's flagship mobile and it has the best that Google has to offer now in this category. It is lightning fast, refined, free from bloatware, and stylish, and comes at a jaw-dropping low price. It is equipped with a 2.3 GHz quad-core Snapdragon 800 chipset and comes with 2GB RAM. It sports a stunning 5-inch 1080p display and runs on the Android's latest version, which is 4.4.4. If you are tech geek you should have already installed Android L developer's version on your device. The Nexus 4 is the previous flagship mobile of Google and has a good configuration.
Most of the Nexus users do not know that they can set custom ringtone for phone calls, messages and other notification with ease by following these simple steps. There are a lot of third party applications which will do these things but we suggest you not to follow this method as many of these applications contain malware. Follow these simple steps to set ringtone in nexus 5 and nexus 4.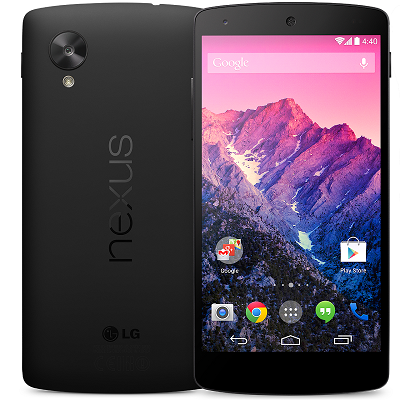 Most of the people say that we have to connect to PC to set custom ringtone in the Nexus device, but there is no need for you to do that, if you have file manager/file explorer installed on your device. If you don't have the file manager you simply download it from Google Play Store. Follow this link to download file manager-  https://play.google.com/store/apps/details?id=com.rhmsoft.fm.
Procedure to set ringtone in Nexus 5, and Nexus 4
Follow these simple steps to set custom ringtone on your device.
1. Open the file manager that you have installed on your device and then select the mp3 file or files that you want to set as ringtones or message or notification tones.
2. Now copy the selected mp3 files using copy feature in file manager and copy these files.
3. To set the selected one as ringtone, go to the ringtone folder in your nexus device's internal storage and paste the copied files there.
4. Once you have pasted these files in the ringtone folder exit from the file manager and go to the ringtone settings. Once you have selected the ringtone settings, you can see your copied files here along with the default one's. You can select your desired one as your ringtone now.
If you want to set it as the notification tone, copy the selected tone and paste it to the notification folder. Now go to the settings where you can set your favorite one as the notification tone here.
Also read: Tips for Nexus 5 for better user experience, How to take screenshot in Nexus 5 and Nexus 4 (with benefits and tips included)  and hidden features in Android.
For the folks who do not have file explorer or file manager on their device, we have a solution for you. Follow these steps to set custom tones on your device, even if you don't have file manager or explorer on your device.
1. For this method, you need a USB cable and have to sit before your PC.
2. Now select all the music files you want to use as custom tones and prepare them in your PC.
3. Now connect your nexus device to PC using an USB cable. You will get a notification that your device is connected to PC.
4. Now browse through your phone contents where you can find the ringtone folder.
5. Copy the selected music files into the ringtone folder and disconnect your device safely from your PC.
Once you have completed this procedure, go to settings and then select the ringtone option.Now you can find your favorite one's here.
Procedure to set custom message tones
The above  procedure works for setting ringtone and notification tone on your nexus device. For setting custom message tone, you have to follow the same procedure. Follow steps as said above and you can set your favorite mp3 file as your custom message tone.
How to set custom ringtone for each contact on your nexus device
You can also set custom tone for your contacts based on your interest. Once you have understood the above procedure, you can do this thing. Follow this simple procedure to set custom tone for your contacts.
1. Go to the contact for which you want to set a custom ringtone in your device.
2. Now go to the options, where you can find the option set ringtone.
3. Here you can select ringtone from the list and once you have selected the ringtone, tap OK.
If you have any queries, please do write in the comments section.