Xiaomi phone has been the latest buzzword in India. Xiaomi and Motorola have attracted a lot of attention in the recent past and still growing strong with increased fan base.It was Motorola which has started this internet only sales strategy and has made remarkable profits in quick time.Not just profits, it has made record sales in no time by joining hands with India's online mega store Flipkart. In fact its the Motorola's Moto G which had a glittering career in the recent past until Xiaomi has made its entry with powerful mobiles in India. Though I personally love Motorola mobiles, I have to agree to the fact that Xiaomi has succeeded in all aspects and has even over taken Samsung and has become China's largest smartphone maker.
If you own a Motorola Moto G or Moto E or Moto X then read these articles to enhance your user experience.Tips and tricks for these mobiles for better user experience,  Tips to enhance battery life in these devices and Set custom ringtones in these devices.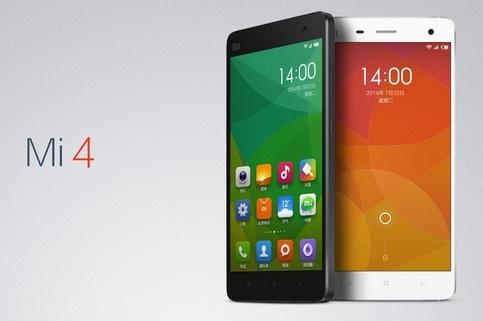 Xiaomi phone and its success story in India
Their strategy and planning is similar to that of Amazon which actually builds devices like Kindle and Fire phone just to boost its core e-commerce business. Xiaomi is not really interested in making profits by selling their devices or phones but their vision is to build an ecosystem around their devices in long run and make money.They say that this is just the beginning of their success story.But it is not that they are selling their Xiaomi phone for loss or something , they are making less profits than which they can actually make.They have succeeded in gaining a good name in quick time and acquired huge fan base like no other company did.For it remain the buzzword in India for more days to come its after sales service has to be good and has to be customer's delight.It is not that easy and if it fails to do so, it will end up like the other known companies which had this sort of glittering career for few days.
Key behind Xiaomi success in India
Is any other company offering such configuration at that low prices? I think this is an easy question to answer.We Indians usually love to have more at lesser prices.So Xiaomi phone has caught the pulse of Indian buyers in this aspect and won the hearts of many.Not just that, at lower prices you could own a powerful phone which delivers better performance than any other phone in that price range.You will be astonished to know that at stunning low price they are selling the world's fastest smartphone.To know which is the world's fastest smartphone for now, read World's fastest smartphone which we keep updating from time to time.
Having a Xiaomi phone is like having a dragon in your pocket
The flash sales we could see on Flipkart where the huge number of units are getting sold in just two seconds is all due to the value offered to customers by Xiaomi. You could own a phone equipped with Snapdragon processor which offers great performance while other companies offer Mediatek processors for the same price.For example if we consider the euphoric sales of Xiaomi phone Mi 3, the reason why it has tasted such huge success is that it has offered high end specs and features at half the price of its rivals like Samsung Galaxy S5, Nexus 5 and Sony Xperia Z.
Their devices feature Snapdragon processors which help you in experiencing your favorite games and apps at blazing speeds.I have to quote about their sound system also because every Xiaomi phone comes with a sound technology that is present in BMW, Bentley and Rolls Royce.The audio quality is superb in it.They have not compromised with any feature and have been offering the best configuration at those prices.
How longer Xiaomi phone stays in the league
It all depends on the value they offer and their after sales service they provide especially in India.As long as they provide these best in class features and configuration for these prices, they will stand strong in the league and will become mightier even.Right now I don't sense any direct competitor to them because the fighting legends over there which include Samsung, Apple, HTC, LG and Sony will never equip a device with such features at that low price.But we cannot straight away rule out the options.Have to wait and see what happens in days to come.For time being, I am loving my Xiaomi phone.
For more details about Xiaomi phones and other devices, visit mi.com.